What is Panhandle Alert?
Panhandle Alert is the official emergency notification system used to communicate with community residents during emergencies.
Sign up now to receive free alerts via text message, email, and/or voice message.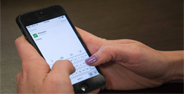 Partners

Emergency Management and Panhandle Public Health District are working together to raise awareness and build partners to alert Panhandle residents.
Partners
Sign-Up for Panhandle Alert


Panhandle Alert is replacing CODE RED. Sign up here to receive alert notifications.

It's a New Year - Get Prepared!

Sign up to receive emergency notifications HERE:




Need to update your emergency notification preferences? Click here to log in to your account:


To learn more about Smart911 visit: https://smart911.com/